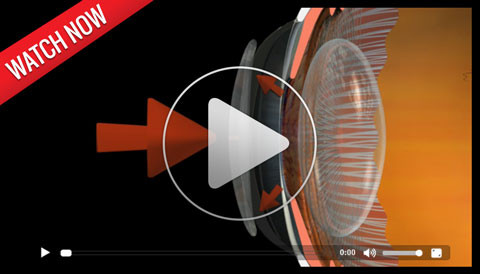 Imagine great vision all day without contacts, glasses or Lasik surgery. Hinsdale Advanced Eye Care offers a new non-surgical solution that frees you from worry about broken frames, lost or torn contact lenses, and common eye irritants such as dust, allergies, or dryness.
ORTHO-K [aka: Corneal Refractive Therapy (CRT)] is the newest advancement in refractive therapy options. It allows you to see clearly during the day without glasses or contact lenses by wearing specially designed therapeutic lenses that gently reshape the front surface of your eye while you sleep.
For more information on ORTHO-K, call today or click here to schedule your ORTHO-K consultation. Consultation at no cost with purchase of product.
LEARN MORE--FREE YOURSELF
Ortho-K (orthokeratology)
What is ORTHO-K?
How does it work?
An Alternative to glasses and contacts
How long does it take?
How long does it last?
Is it Safe?
Ortho-K and Kids—The Myopia Epidemic!
How do I get started?
What is ORTHO-K?
Ortho-K (aka Orthokeratology) is a process that utilizes specialty gas permeability contact lenses to reshape the cornea, also called Corneal Reshaping Therapy (CRT). Ortho-K is a revolutionary non-surgical procedure utilizing specialty contact lens to eliminate the need for glasses and contacts during the day. All while you sleep, the specially fitted lenses are worn overnight to gently and painlessly reshape your cornea. You simple put in the contact lens at bedtime and when you wake you have clear, sharp, and natural vision for the day.
An Alternative to glasses and contacts:
While you sleep, cornea reshaping has proven highly effective to correct for the following conditions:

Near-sightedness (myopia)--including high prescriptions
Slows the progression of childhood myopia
Farsightedness (hyperopia)
Astigmatism and presbyopia (blurred near vision)
Ortho-K is an amazing nonpermanent alternative to LASIK for those who do not want to face the risks of surgery. It's also an alternative for your children who:
Are involved in sports and don't want to manage soft contact lenses or glasses during their sport
Who's prescription has been increasing at a quick rate
Don't want to wear glasses or contacts during the day
Might not be ready for the responsibility for soft contact lenses during the day
How does it work?
When someone cannot see clearly, it's primarily because their eye is too long or too short, or the surface is misshaped. Due to this misshaping, images fail to reach or focus on the retina which produces blurred or distorted vision. The aim or Ortho-K is change the curvature or shape of the cornea to change how images and light is focused on the retina in the back of your eye, whereby providing clear and sharper vision.
Are you right for Ortho-K
Good candidates for Ortho-K include:
Children age 8 to 12 years old with progressive myopia (near-sightedness)—can slow or reverse myopia progression
Most adolescents and adults with low to mild nearsightedness (-4 diopters or less)
Best success with people under age of 40
Great for Sports: for your athlete who needs to wear corrective glasses or contacts while playing sports—especially contact sports

Anyone who wants to

be glasses or contact-free and do not want surgery
Do you want to evaluate if you, your child, or other family member is a good candidate for Ortho-K?
Below is a list of questions that may help you make the decision:
Are you unable to wear contacts due to allergies?
Do you suffer from DRY EYE, making contact les wear impossible?
Are you tired of getting debris under your oxygen permeable lenses?
Would you like to enjoy sports, workouts, hikes, swim or ski without wearing glasses or daytime lenses?
Would you like to snorkel and actually see the fish?
Do you want to wake up in the night and SEE?
Do you have a job that requires excellent vision without contacts or glasses (law enforcement, lifeguard, etc.)?
Do you dislike wearing daytime contact lenses?
Do you dislike wearing glasses?
Do glasses constantly slip down your nose?
Are you interested in LASIK but are not quite ready for a permanent surgical option?
Are you child's eyes getting worse and worse every year?
Is your child getting bullied because he or she wears glasses?
Does your child fight you about wearing their glasses?
If you answered yes to one or many of the above questions you may be ready for Ortho-K at Hinsdale Advanced Eye Care.
How long does it take?
Excellent vision with Ortho-K could be achieved from one to four weeks. However, some people achieve great results in as little as one day. The time to achieve optimal results depends in part on your initial prescription and the make-up of your eye.
In the beginning until your eyes are fully corrected, you may notice blurred vision and glare around lights. Dr. Adamo may fit you with a low prescription glasses during the process until you are fully corrected and excellent visions in achieved.
How long does it last?
If Dr. Adamo feels you are a good candidate for an Ortho-K, you will wear the personally designed lenses at night only. The primary goal is that you will wear the lenses every night since the reshaping effect lasts throughout the day.
Is it Safe?
Ortho-K has proven to be a very safe and reversible procedure. The FDA approved the procedure in 2002. As with any contact lens wear, there is a small risk. Most typically minor infections can arise which can easily be addressed by antibiotic drops. The risk is significantly minimized by adopting a regime of very careful cleaning and disinfecting, by wearing the lenses as prescribed, and by maintaining the necessary follow-up visits.
Ortho-K and Kids—The Myopia Epidemic!
Myopia (nearsighted) has been rapidly growing over the last 25 years. It is expected to affect 50% of the world's population by the year 2020. This increase is due to children spending more time studying, reading, and using electronic devices rather than play outdoors.
Increasing myopia causes poor vision. More importantly it can lead to sight threating conditions like retinal detachments and glaucoma. The earlier a child exhibits myopia, the more likely they will progress to dangerously high levels.
Ortho-K studies have shown that the specialty lenses can slow myopia. Numerous studies have documented that children who wear the Ortho-K lenses experience little to no myopic progression during treatment.
Who can prescribe Ortho-K?
Not any doctor can prescribe Ortho-K. Hinsdale Advanced Eye Care has the necessary specialized diagnostic equipment, computer software, certification, and expertise to perform Ortho-K. The procedure must be performed in a very exact and meticulous manner.
How do I get started?
Schedule a comprehensive eye exam at Hinsdale Advanced Eye Care. Tell Dr. Adamo that you are interested in Ortho-K. She will get the process started at your first exam! To schedule please click here